RUNNIN WITH RIFLES w/ D-Bow & Fist (PILOT EPISODE) - POD AWFUL PODCAST I38
Subscribe to the Piranhas level to view the full video.
Awfter Show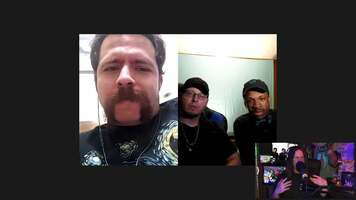 Chewie Wins Back Raven And D-Bow - BONUS SHOW
THE RETURN of Pod Awful's #1 GAMER SHOW, Runnin' With Rifles! This time we are partnering with the most innovative gamers on the internet, TZD Entertainment's MANIC GAMERZ! Our host Fist is joined by the amazing and hilarious D-BOW, and his little friend Raven, and we get into some real gaming discussion, straight talk, and we learn the new POINTZ SYSTEM™. Plus, Raven reveals the mysterious death of his father, D-Bow and Raven compete for POINTZ, and Fist insists on going through Raven's FetLIfe profile for some reason.
Join the FACEBOOK CULT: http://podawful.com/cult
Get a T-SHIRT or DOWNLOAD a prank call show at http://podawful.shop