FULL BLOWN KAYDS - KAYSGIVING 2019 - POD AWFUL PODCAST I16
Subscribe to the Basement Crew level to view the full video.
Awfter Show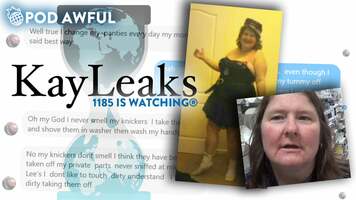 KAYLEAKS: PART 1
Kays Cooking AKA Kays Good Cooking AKA The WORST Chef On The Internet is a Registered Trademark of Pod Awful Inc. (a subsidary of Deer God Productions LLC.). And if she knows what is good for her, she will finally tell the truth about how she lost her Youtube channel, or else Jesse will tell the truth about her EVERYTHING. This year for Thanksgiving, we celebrate with a terrible Kay concoction, Penguinz0 stealing my content, Poodles being parodied on SNL, and a special visit by the pizza delivery man.