Ruphio Pheonix DATING SIM(p) - POD AWFUL PODCAST I116
Subscribe to the Basement Crew level to view the full video.
Awfter Show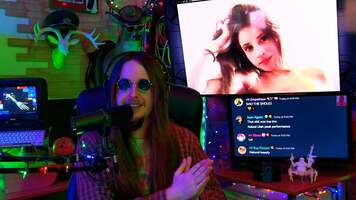 Ruphio's Dream Gamer Girl - POD AWFTER SHOW I116
Former incel and current OMEGA GAMER CHAD, Ruphio Pheonix, has landed the Gamer Girl of his dreams, and she's a listener of Pod Awful! Jesse plays matchmaker to Ruphio and Lilah, who share so many similarities its almost unbelievable. Both love gaming. They have the same taste in music. They were born a day apart. They even both wear purple shaded eyeglasses. And for the past few days they have been falling in love, and planning to meet up in person. Everything seems to be going great until a bombshell is uncovered that is perhaps the most shocking twist in Pod Awful history. Lilah finds out something about her family history that may shake her new relationship to its core, and Ruphio has done something so heinous to break her trust, that Lilah may never speak to him again. Is this a hero's story to inspire the gamer incel brotherhood everywhere? Or a simp tragedy that ends in twin flames?
PODCAST: https://traffic.libsyn.com/secure/podawful/Pod_Awful_Infinity_116.mp3